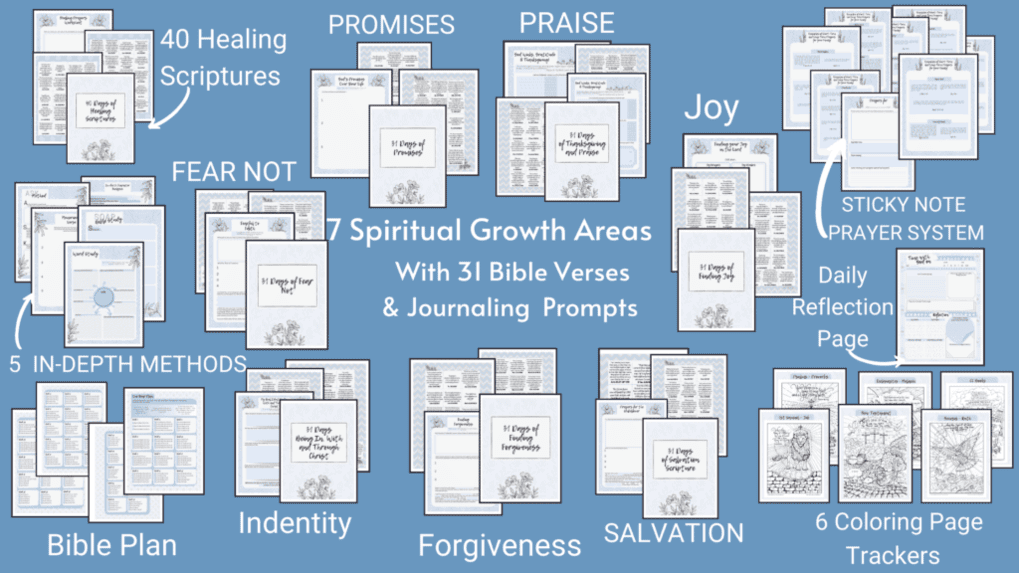 Would You Like To Enhance Your Bible Time? Yes I'm Ready!
Would You Like To Start Making the Most of your Bible Time?
SPEND TIME WITH GOD SET is here to connect you with God in a fresh exciting way! Yes I'd Love The SPEND TIME WITH GOD SET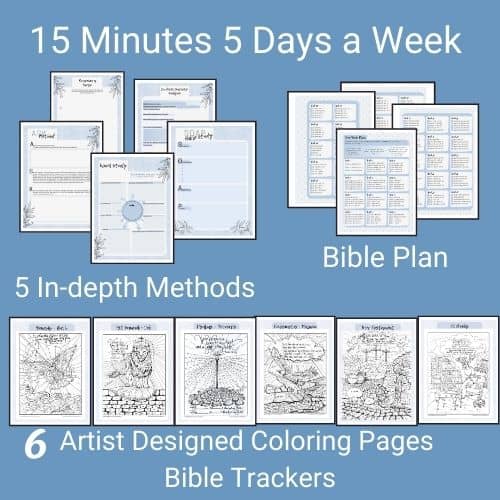 START ANYTIME!
Read The Portions of The Old and New Testament Together
6 Exclusive Coloring Page Trackers
SOAP
ASK Method
Word Study
Biblical Character Analysis
Memorize This!
Exclusive Sticky Note Prayer System
Never forget to pray for anyone ever again.
Scriptural Prayers Provided on the following topics.
Test taking
Employment
Friendships
Materialism
Peace
Path/Will
Future Spouse
Purity
Discernment
Protection
Kind Words
Love of the Word
Knowing God
Love of the Word
Healing Scriptures
Each of these Spiritual Growth Areas have 31 handpicked Bible Verses and a worksheet to help breakthrough areas where you might be stuck.
Guided Journaling Worksheets include-
Personalize Your Promises
Fear Not! Fighting Fear To Finding Faith
Walking in Forgiveness
My Real Identity
Praying for your Unsaved Loved Ones
Finding Joy
Gratitude and God Winks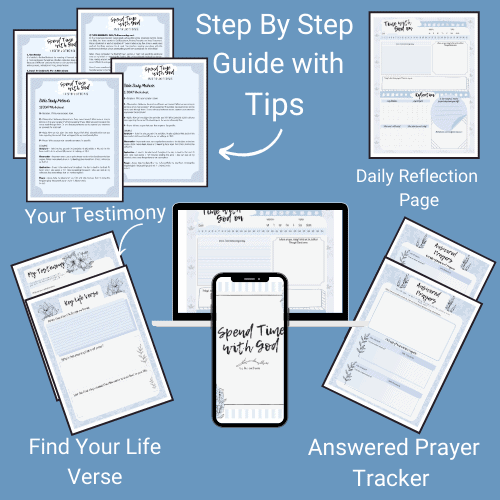 Fun Extras!
How to Find Your Key Verse, if you already have a key verse how to deep dive into the verse.
Write your powerful Testimony, which will encourage you and others.
Daily Reflection Journaling Page helping you keep your spiritual and prayer goals and find more joy.
Answered Prayer, keep track of the ways God has answered your specific prayers.
Guided Instructions, I'm sharing all my Bible tips and methods each step of the way to help you stick to your goals! I'm Ready To Spend Time With God!
​What Others Are Saying About Spend Time With God.Spend Time with God is superb, it has really blessed me. TerriSpend time with God will enable believers to cover the bible in one year, includes whimsical coloring pages. Journaling worksheets provide steps to memorize and internalize scriptures.ShannonSpend Time With God Set explore issues of fear, forgiveness, grief, joy and thankfulness. Extremely helpful since all the scriptural references for each topic are at your fingertips. Emily
Hi, Nice to Meet You!
I'm Susan and my passion is encouraging Christians by exploring faith and prayer to conquer your day.
You will find me most mornings drinking coffee, curled up with God. Fourteen years ago, since I met God, I've gone from being a lost soul to a much more joyful person. The Spend Time With God Set was a result of my transformation due to hanging out with God.
Come on this journey with me. Let me hold your hand and bring you to Him. He's waiting with open arms!
I'm an ordained minister, married, with two kids and three dogs, one that looks like a wolf(and acts like one too).